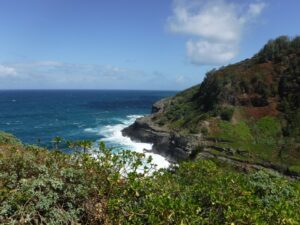 What could I possibly learn about leadership from a hiking trip in Kauai?  Read this article to learn about five leadership lessons from my trip and how to apply them in your workplace regardless of the type or size of your organization or institution.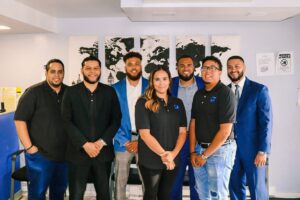 Organizations that lack strong teams suffer from issues that result in thousands of dollars of lost revenue each year.  This Leadership Spotlight Series article focuses on how a small company's one team one dream approach has led to a strong team with very little employee turnover and steady revenue growth for over a decade.
How do you help your students not just commit to a goal but show up to do the work and succeed all the way to the finish line?  This article explores how we can help our students show up to do the work necessary for them to fulfill their commitments and cross the finish line.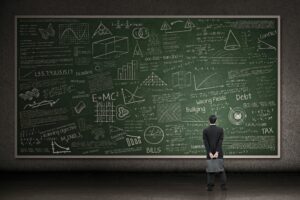 The impact of community colleges on the local economy goes far beyond just offering academic degrees.  Community colleges have the opportunity to build strong relationships and create opportunities for economic and social growth within local communities.  This article explores the relationships and opportunities that exist between community colleges and the communities with shifting educational and workforce landscapes across the United States as we prepare for 2020 and beyond.
Personal and Professional Success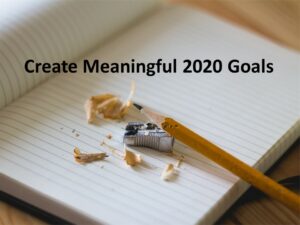 Welcome to the new year!  Are you ready for 2020?  Before you write your 2020 goals, complete a reflection process that highlights growth areas and leads to more meaningful goals.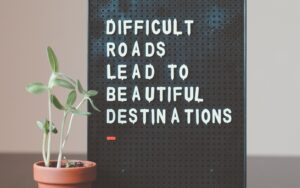 The road to success is difficult, but you can reach your destination!  Here are a few tips to help you stay on track with your 2020 goals.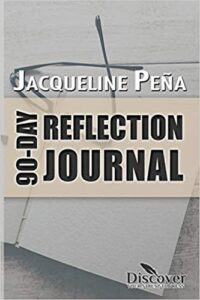 Available online at Amazon, Barnes and Nobles, Books a Million, and Books and Books.
Now is the time to stop and reflect so that you can prepare for a better tomorrow!  The 90-Day Reflection Journal guides you through a structured reflection process that focuses on daily lessons learned and that can be applied to any aspect of your personal or professional life.  In addition to the 90 days of reflection, the journal includes post-reflection activities that help you (a) identify growth opportunities, (b) establish goals, and (c) track those goals so that you can continue growing as an individual and live a fuller and more intentional life.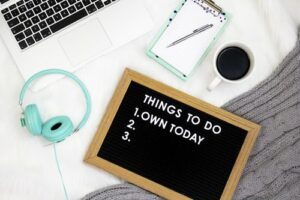 Are you currently working from home or considering this option?  Here are some quick tips that I learned the hard way (i.e., through trial and error) that could help you meet your professional goals.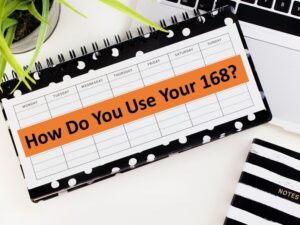 How are you using you 168 hours each week?  If you have struggled with time management, meeting goals, or using your time as efficiently as possible, try out the steps in this article.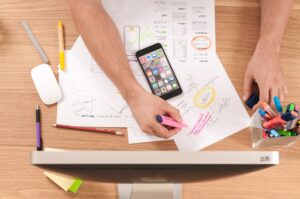 What are your favorite productivity apps?  Learn about my current top 3 productivity apps and share your favorite ones with the rest of the community.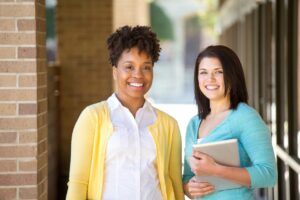 This phenomenological study explores how graduate students in an English department perceive their new roles as writing teachers.  The findings show that even though the participants went through the same professional development program, they constructed different teacher identities based on their other identities and their experiences as students and writers.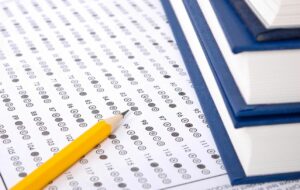 This case study focuses on a reading and writing boot camp intervention designed for students who placed into developmental reading and/or writing courses at a community college.  The goals of the boot camp were to reduce the time students spent in developmental education courses by improving placement levels for students who were not college-ready and to enhance academic success for students in their first semester and beyond.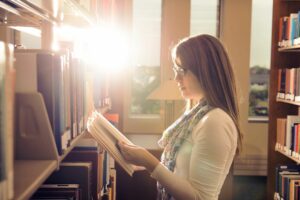 This study focuses on the engagement experience of Hispanic Generation 1.5 students who placed into ESL (English as a Second Language) courses at a Massachusetts community college.  The study employs naturalistic inquiry with an embedded descriptive case study design that included three units of analysis for the student students' engagement experiences in (1) ESL courses, (2) developmental courses, and (3) mainstream courses.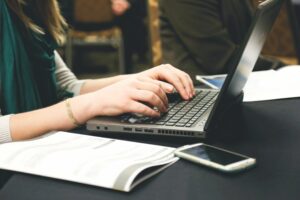 This case study focuses on a Hispanic Generation 1.5 students who completed all requirements for graduation except the completion of high stakes writing exams.  Mixed methods are used to identify the students' writing knowledge and abilities, and the data are used to create lessons for tutorial sessions.  The pre and post writing assessments demonstrate a decrease in writing time and grammar errors as well as an increase in the use of complex and compound-complex sentences. Several lessons are identified for college tutors and teachers.